Oh how far they've come from the simple festival thrown in '99 for a few chance techno fans… After all the days of skimpy bathing suits and hot sun, ridiculous beach and rooftop parties, and the most outrageous of outfits to be seen, the fourteenth annual Ultra Music Festival has officially come and gone. Thousands of artists, bloggers, reps, and hundreds of thousands of fans flocked to bayfront Miami to bump up the noise, with over 400 parties, events, seminars, and workshops throughout the Winter Music Conference week.
NOW PRESENTING
Sync Harder's Official Picks from Miami's WMC & Ultra Fest 2012!

Honorable mentions: Armin Van Buuren, Afrojack, Pretty Lights, Madeon, Dada Life, MiM0SA, Fatboy Slim, Hardwell, Dimitri Vegas & Like Mike, Pendulum, Knife Party, Chase & Status, and Lazy Rich; god, everybody was top of their game…
Best Mashers.

Spencer & Hill

I knew close to nothing about these two before arriving in Miami, and though I missed their slot at Ultra, I was fortunate enough to catch them at the H50 rooftop pool party, at the Viceroy Hotel Friday night. Jay-zusss. These two bootlegged songs in ways I can't even re-imagine… I danced my ass off, hearing pretty much all of 2011 and 2012's favorite tunes in a 90-minute, beautiful set.

highlights

★ Sultan & Ned Shepard (ft. Nadia Ali) – Call My Name (Spencer & Hill Remix) ↓

♬ Spencer & Hill (ft. Nadia Ali) – Believe It (Cazzette's Androids Sound Hot Remix) ↓
Best Dubstep.

Flux Pavilion b2b Doctor P

Well can't say this was unexpected. Finally got to catch this mofo perform live and HO. SHI. I know we're not all fans of dubstep, but Flux P takes it outta this world…
★ Flux P & Dr P's Entire Ultra Set ↓
highlights
♬ Nero – Must Be The Feeling (Flux Pavilion and Nero Remix) ↓

♬ Flux Pavilion (ft. Example) – Daydreamer ↓
Best DJ & Best Visuals.

Fedde Le Grand

An undisputed triumph of this year's Ultra fest, Fedde's fingers twitched and flicked so quickly while he spun, it was dizzying… The transitions were perfect, the beat never stopped, and the animations that had been created to accompany them were nothing short of mesmerizing. Great set.
★ Fedde Le Grand's Entire Ultra Set ↓
highlights
★ Fedde Le Grand – So Much Love (Original Club Mix) ↓ or
$

★ Coldplay – Paradise (Fedde Le Grand Remix) ↓

$♬ Fedde Le Grand (ft. Patric la Funk) – Autosave (Original Mix) $
Despite Madonna's attempts to steal the show/flagrantly promote her drug use to the masses, Avicii again orchestrated one of the strongest sets among his world-reknowned co-minions. New bootlegs dropping left and right, beautiful coordination of fire and visuals, and his trusty book full of crowd-pleasing anthems so extensive he could've well exceeded his hour and a half timeslot. Hasn't let me down yet ayyooo!
★ Avicii's Entire Ultra Set ↓
highlights

★ Madonna – Girl Gone Wild (Avicii Remix) ↓

♬ Avicii – Last Dance (Original Mix) ↓
Unbeatable, once again. Amazing visuals, amazing bootlegs, amazing audience control. Bravo, my man.
♬ 12th Planet's Entire Ultra Set, Featuring Skrillex ↓
highlights

★ Skrillex ft. Damian Marley – Rudeboy ↓

★ Nero – Promises (Skrillex and Nero Remix) ↓
Best Overall.

★ Sultan + Ned Shepard ★

Tucked away in the furthest stage of Ultra, you might've been lucky and wandered into one of the greatest parties on earth. Preceded by Dimitri Vegas & Like Mike and Sidney Samson, and followed by Felguk — fuck disneyworld, this was the greatest place on Earth Saturday, March 24th: the Ultra Fest BAO Dome.

highlights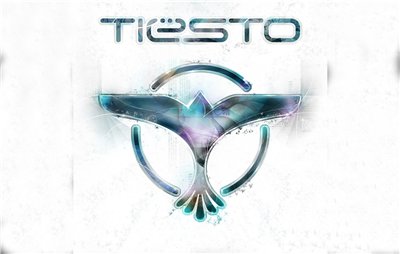 ★ Benny Benassi Feat. Louis, Danielle, & Sagtstad – Beautiful People at 5 AM (Sultan + Ned Shepard Bootleg) ↓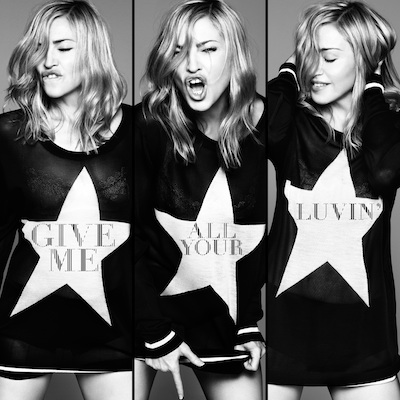 ★ Madonna – Give Me All Your Luvin' (Sultan & Ned Shepard Remix) ↓