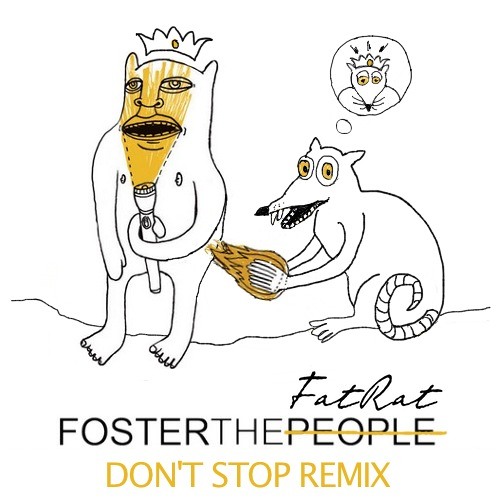 ♬ Foster the People – Don't Stop (TheFatRat Remix) ↓
Can't get enough of Foster the People. If I'm smart lucky, I'll get to tune into their Central Park Summerstage performance this year, which promises to be even better than last year's with all the new tunes they've been dropping since. Leave it to another crazy-good German dj, this time the mysterious FatRat, to spin "Don't Stop" into this unstoppable, whistle-along remix.
The most dangerous thing about TheFatRat seems to be the fact, that it's been active but undiagnosed for several years already. The quarantine report states that it started spreading somewhere in the club scene in Germany. First traces can be found in Munich and Berlin, where it was hiding behind DJs and Projects. Compilations like "Ministry Of Sound – The Annual", iTunes, Beatport, even the billboard charts were suffering from it, without knowing about it's existence. It is considered highly dangerous and infectious, leading to the conclusion that it is of great importance to warn the public about TheFatRat.
He's quickly becoming a favorite in this hard-syncer's library. Check out this sweet rendition of Avicii:
♬ Avicii – Next Levels (TheFatRat Remix) ↓