November 12th, 2014 (19:34 EST) · leave a comment! · permalink
artists: 1989, old, taylor swift, tmoney, tswift
filed under · else, else, listen, look, rollbacks, videos

Scuba
This just released: T-Swift takin' it 1989 ol' school with her cheesy always-sounding-the-same beats! ;)
After a fun, campy first video bluntly paying homage to the satiric Pixar film Wall-E, Above & Beyond have released a second video to showcase the namesake single of their forthcoming album, "We Are All We Need", this time giving a nod to the American classic Thelma & Louise. Tickets to their North American tour just went on sale today in most cities, except the as-yet-unannounced LA and NYC shows (details forthcoming). After a fantastic reception at New York's Madison Square Garden this past month for their celebrated radio show Group Therapy, you can bet these tickets will be going like hotcakes…
Update (3/26): With public onsale starting almost a week ago now, tickets are flying fast for Toronto's premier music fest, VELD. A full mainstage lineup has just been released…ready to drool? Canada ain't just for affordable healthcare anymore…
September 3rd, 2013 (22:01 EST) · leave a comment! · permalink
artists: adventure club, lullabies, yuna
filed under · do, festivals, festivals, listen, look, remix, rollbacks, videos, wompwomp

Scuba
Update (9/3): In case you'd forgotten just how epic Ultra XV had been, UMF TV today released another recap movie of the event… Early bird and advance tickets have sold out, but general admission to 2014's festival are still available at the cheap price of $399.95…
Update (8/22): Tickets on sale TOMORROW, Friday, at noon EST HERE!
April 24th, 2013 (16:47 EST) · leave a comment! · permalink
artists: coachella, phoenix, r. kelly
filed under · electro, festivals, listen, look, mashup, rap, rollbacks, soulful, videos

Scuba
Okay, so my initial reaction was more like, "Oh my god, no". But then I heard the Hood Internet's re-mash of the crazy 'ish that went down a little over a week ago at California's Coachella music festival when R. Kelly burst onto the stage of none other than beloved indie favorite, Phoenix… And now I love it.
Never did I ever think I would add the tag "R. Kelly" to this site…
At the beginning of last month, goldenboy superproducer Avicii announced a project in which he'd review submissions for melodies, basslines, beats, rhythms, breaks and effects to create one internationally-collaborative track. Reminiscent of the days of The Postal Service (who are, by the way, back on tour…?!), mailing recordings of vocals and effects crosscountry back in 2003 to create hits like "The District Sleeps Alone Tonight", Avicii x You.com received nearly 13,000 submissions from 4000+ artists in 140 countries. What resulted is a happy, light, bouncy house tune that one will be sure to hear in Avicii sets. Melody, kian sang; bassline, DJ Naxsy; beat/rhythm, Martin Kupilas; break, ВАНЯ ХАКСИ; and effects, Jonathan Madray, Mateusz Kolata, and Christian Westphalen.
Avicii also recently celebrated 3 million likes on Facebook by releasing a new mix of "Your Love is So Amazing". His video productions have been top-notch lately, so I thought I'd include it.
September 9th, 2012 (10:59 EST) · leave a comment! · permalink
artists: 501, birdy nam nam, brillz, clockwork, kill the noise, skrillex, zedd
filed under · electro, festivals, jungle beatz, listen, look, moombah, rollbacks, videos

mcmc
NB: Please welcome miz MCMC to the hard-syncing team!
In early August I spontaneously bought a ticket to Los Angeles and made my way to Hard Summer Music Festival. It ended up being one of my favorites — I was blown away by the production, organization, and every one of the artists. The following songs are more on the jump-up, big-room dance side of the spectrum, but they are all songs that were stuck in my head at one point or another this summer… Some are favorites from California, others were ones for full-blast subway headbanging. Check it out and enjoy!
♬ Kill The Noise – Roots (Brillz Remix) ↓
This song would not get out of my head after I heard Dillon Francis open his set with it at Camp Bisco. This remix's slow start is something different, but leads into a heavy hitting bassline that makes you want to get up and dance.
★ Clockwork – BBBS (Original Mix) ↓
This song's vocal sample and "big room" sound is infectious. Clockwork is taking the scene by storm, with two new singles released by Mad Decent this summer and a tour with Dillon Francis this fall.
♬ Birdy Nam Nam – Goin' In (Skrillex Going Down Remix) ↓
The Birdy Nam Nam remixes started leaking at the beginning of the summer before the OWSLA-signed DJ group released their EP, but this one stands out as a favorite… Its slower tempo makes for a unique remix that fits in perfectly in live sets.
★ Zedd – Shave It (501 Remix) ↓
The guitar chord progression in this completely transforms the Zedd original. I'm warning you guys now, This OWSLA signed Finnish producer is about to make a huge splash in the dance music scene.
August 13th, 2012 (20:32 EST) · leave a comment! · permalink
artists: deniz koyu, james blunt, johan wedel, kaskade, matthew koma, rebecca & fiona, wynter gordon, zedd
filed under · festivals, house, listen, look, mashup, remix, rollbacks, videos

Scuba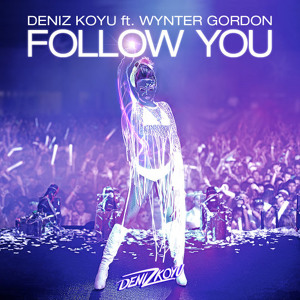 ★ Deniz Koyu (ft. Wynter Gordon) – Follow You (Original Mix) ↓
The hard-syncing team behind Sync Harder was syncing with all their might over the past weekend at Veld Music Festival in Toronto, Canada. An inaugural EDM fest and the only one of its kind for the area, Veld was an immeasurable success; people, musical talent, amenities — and I've promised full reviews of all these festivals, I know, and this one is another to tack onto the "forthcoming" section — but suffice it to say for now that it was incredible, and you should attend next year.
Follow us on Twitter at twitter.com/SyncHarder.com!
One act of particular syncing awesomeness, who also happened to be the first act to greet us, was mister Deniz Koyu, yet another incredibly talented Dutchman you might've caught (and danced to, all without realizing) at the Cosmic Opera, where he opened the second act with remarkable bootlegs and transitioning-grace before Fedde took the stage and melted our faces. Anyways, it was 2pm in Canada when Koyu came on, hot as hell, and yet I found myself literally cartwheeling onto the mostly-open field. Give him a shot.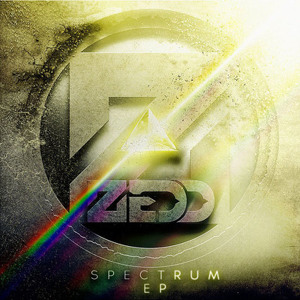 ♬ Zedd (ft. Matthew Koma) – Spectrum (Deniz Koyu Remix) ↓ or $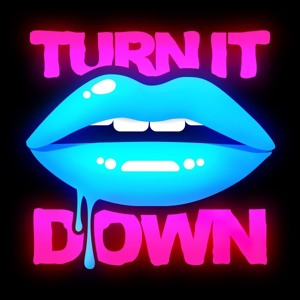 ★ Kaskade (ft. Rebecca & Fiona) – Turn It Down (Deniz Koyu Remix) ↓ or $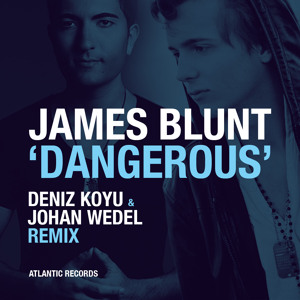 ♬ James Blunt – Dangerous (Deniz Koyu & Johan Wedel Remix) ↓ or $
Update (5/29): Enjoy the latest recap vid from Cosmic Opera, featuring shnazzy glimpses at the amazing, "Imbroglio". More details promised soon for the highly-anticipated Act III!